Our Purpose:
To promote the preservation of the historic, archaeological, and environmental resources of Mason Neck and to educate the community, and the public in general, about the unique resources of Mason Neck.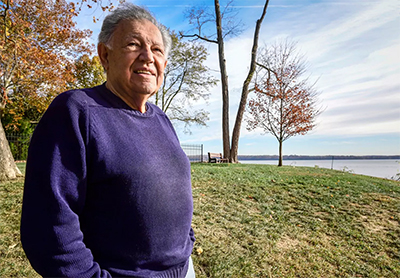 An Evening with a Champion of Civil Rights
Your Mason Neck Neighbor, Phil Hirschkop
Tuesday, April 10, 2018
7:00 pm - 9:00 pm at Gunston Hall
All Mason Neck residents are invited to this special event!
Nationally renowned civil rights lawyer Phil Hirshkop has spent his life giving life to our constitution. He will make a rare appearance to discuss his role in the landmark 1967 Supreme Court decision in Loving v. Virginia. Did you know that prior to that case, interracial marriage was a criminal offense in Virginia and 17 other states?
Mr. Hirschkop has helped our society in countless ways. He was responsible for changes that gave women equal access to universities including UVA. He worked to stop discrimination against pregnant women and people of color. He took on the plight of circus elephants and defended Viet Nam war protesters.
In countless cases since the 1960's, he has protected the civil rights of a wide array of people in varied circumstances--even an American Nazi. He now lives in our community and we on Mason Neck are most fortunate to be able to hear from him first hand.
More about Phil Hirschkop»
Upcoming Events